ANTARES VISION GROUP JOINS THE LIFESTYLE – TECH COMPETENCE CENTER BASED IN LUGANO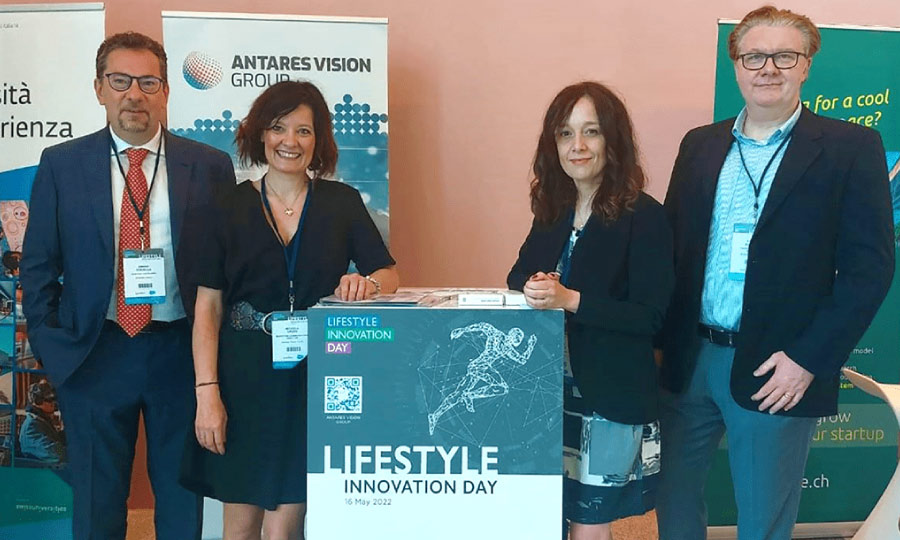 "We are sure that together we will perform successful projects, opportunities for young talents and generate value for the stakeholders", stated Carlo Terreni, President of Lifestyle-Tech
Antares Vision Group has joined the Lifestyle-Tech Competence Center based in Lugano, which represents an innovation Hub that connects industrial know-how and academic institutions intending to help the most innovative projects to be marketable solutions.
---
GREAT NEWS!
Discover the Antares Vision Radio, click here to listen to this article:
English Version – Italian Version
---
The Antares Vision Group's participation in the LifeStyle–Tech Competence Group is part of the company's strategy to accelerate the innovation and digitalization process thanks to R&D investments with relevant partners.
The goal is to start a journey from funding the Feasibility Project-Innosuisse (Swiss Innovation Agency) in collaboration with SUPSI (University of Applied Sciences and Arts of Southern Switzerland) to further develop a complete traceability platform from the origin (raw materials) to the consumer. This will require the definition of the supply chains for which the development will be carried out with a national or international partner.
Emidio Zorzella, Chairman and Joint-CEO of Antares Vision Group, commented: "Considering our core business in the technology field, joining the Lifestyle-Tech Competence Center represents an opportunity to keep on innovating and to share development projects with excellent partners; indeed, in Ticino, there are many highly innovative industrial realities and universities and centers for research. We are sure that new innovative solutions, in which technology is the means for empowering human beings' life, will come from cooperation and shared projects".
"We are pleased to welcome Antares Vision Group to the Lifestyle – Tech Competence Center. We are sure that together we will perform successful projects, opportunities for young talents and generate value for the stakeholders, strengthening the presence in Ticino Area and openness towards other areas," stated Carlo Terreni, President of Lifestyle-Tech Competence Center.